Writing this article on Sunday @ 7.50 pm @ Ipoh.
Business ideas without action is merely a dream and that's many individuals are facing this "un-comfort" zone. However, doing business is not so hard if you break the planning into 6 easy steps and the ball will start rolling!
i. Drafting a 1-page business action plan.
Point out your vision (the final result of the business), mission (why your company exists), objectives (what are your actions to achieve & complete the mission & vision), strategies (techniques to achieve objectives) and work out simple actions plan. It will be more than one pages however it will be more attractive than a complete business plan.
ii. Hitting your budgets!
Don't burn your pockets when you are on self funding before the business commence as you need to be realistic in making purchase; for example in buying used CPU or basic office furniture. One must know that you will keep on spending before your business turns to profit and the ideal in making profit in business is 30 to 90 days but if you have good reserve, things can go out further. In my real scenario, my business goes on for one year without much profit and without salary!
iii.  Choosing the best legal entity.
Get your business in legally registered with Register of Company (ROC) and also local municipality licensing (Majlis Bandaraya Ipoh for example). Do some research before filling as such; fees, approval & requirement where some of business are not allowed in getting permit (ex:cyber cafes or massage parlour). It is wise to start your business as sole proprietor or if you are with a partner, then it's a partnership business which can be an enterprise. Once you are comfortable with your business in 6 months to 1 year, then you might consider in incorporating it for long term goals (refer to http://www.cwca.com.my/packages/company-sdn-bhd-formation-package/).
iv. Managing your cash flow
Once you had decided the business entity, keep your cash separate from personal and business. Contact your local preferred bank which offers you the best facilities and bank over draft. If your business is a Sdn. Bhd., then make a request to your company secretary in preparing a bank resolutions to you. At this stage, you may get your accounting records for bookkeeping purpose by referring to our checklist: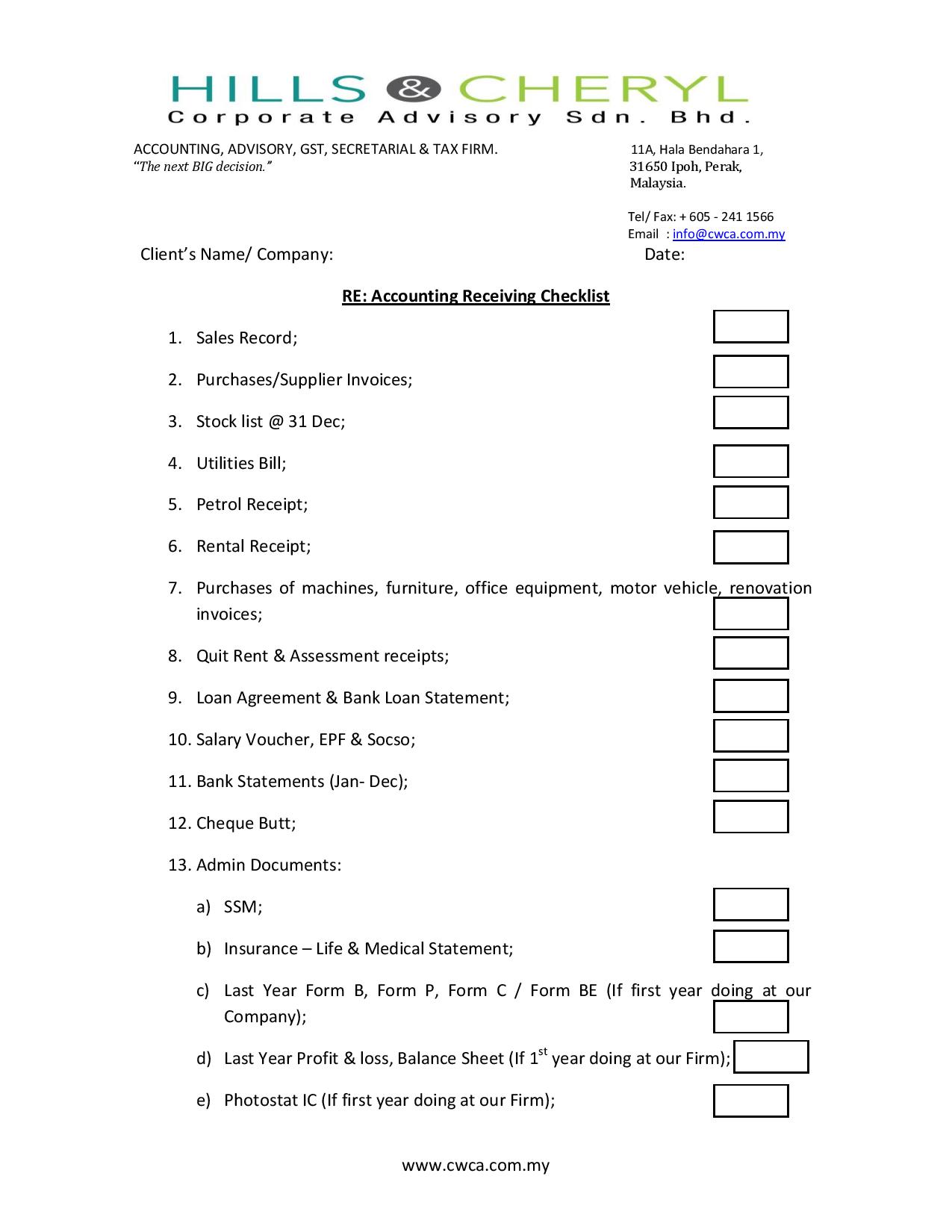 v. Making your business's website exist at Google's 1st page! 
At Google, it doesn't mind your business will be brick or mortar where all you need is a website and secure your URL through http://www.exabytes.my/. Do remember to design a website which is interactive as people tends to go online using a mobile phone and do update it regularly and user friendly.
vi. Test water time aka Let's Do Business (LDB)!
Your business is ready and you may launch it using different social media platforms: Instagram, Pinterest,  Facebook, Tweeter or LinkedIn for a more professional networking. If you are a service based business, you may get option in join local business chambers : http://www.chinesechamber.org.my/html/modules/content/index.php?id=8 or community events like Toastmasters Club. If you are a social media geeks like us, drive insane traffic using Google Adwords or Facebook Ads as it's simple yet effective where you can start your budget as low as RM 3 per day!
Now, you can enjoy your business and watch it GROW with these simple 6 steps.